OUR PEOPLE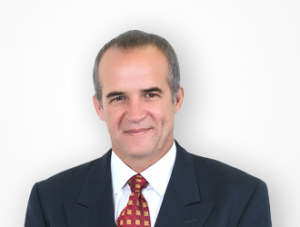 Gary Walker
Vice President & CFO
Gary Walker is a skilled financial executive with more than eighteen years of diverse accounting, finance, operational and entrepreneurial experience. His expertise in developing financial and business strategies has led to his success.
Formerly Walker served as Vice President and CFO for Starwood Land Company the residential and resort development arm of Starwood Capital Group a privately held investment management firm specializing in real estate related investments on behalf of select private and institutional investment partners.  Walker was responsible for financial planning, investment analysis and strategic planning for Starwood's development projects in the Eastern United States and Caribbean.
Previously, Walker was the co-founder and managing director of an investment company specializing in real estate, sovereign securities, financing and equity investments and a self-employed real estate financial consultant.
Prior to this he was the Director of Financial Planning for St. Joe/Arvida Company, the residential real estate development arm of The St. Joe Company (NYSE: JOE).  He was responsible for strategic planning and financial operations management.  Before joining Arvida, Walker was a senior auditor in the South Florida office of Price Waterhouse.
Walker is a Certified Public Accountant in the State of Florida.  He earned his Bachelor of Science degree in Accounting from the University of Florida and his Master of Accounting degree from the University of Florida.  He is a member of the American Institute of Certified Public Accountants and Florida Institute of Certified Public Accountants.