OUR PEOPLE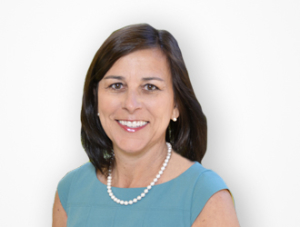 Leslie Snavely
Vice President
Leslie Snavely is an accomplished executive with more than twenty years' experience in the marketing and sales of real estate projects.  Her remarkable business insight and real estate acumen have positioned her as one of the industry's most successful sales and marketing specialists.
Previously Snavely served as Vice President, Marketing for Starwood Land Company the residential and resort development arm of Starwood Capital Group a privately held investment management firm specializing in real estate related investments on behalf of select private and institutional investment partners.  Snavely oversaw the sales and marketing activities for Starwood's development projects in the Eastern United States and Caribbean.
Prior to joining Starwood she was Vice President, Marketing for The St. Joe Company (NYSE: JOE) the largest private landowner in Florida and one of the largest real estate operating companies in the Southeast.  As a multi-faceted development, sales and operating company, as well as a destination and resort experience provider, Snavely was responsible for developing and executing the sophisticated marketing strategies to the various JOE business units including Corporate, Towns & Resorts, Land and Commercial.  Formerly she was Vice President, Marketing Services for Arvida with overall responsibility for all marketing, public relations, community services and property management activities.
Snavely is a Certified Marketing Professional and has been recognized as Marketing Director of the Year by the National Association of Homebuilders.  She is a graduate of the University of Florida and a Licensed Florida Real Estate Salesperson.  She is currently a member of the Urban Land Institute and the National Association of Homebuilders.